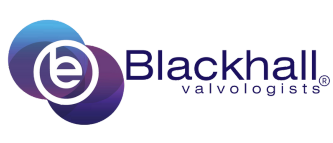 When a client calls to say, "We need your help!" we here at Blackhall prepare for an exciting challenge. I'm David Utley, Blackhall's Production Manager, and the Project Manager of the Knightsbridge project.
Facing a tight deadline and the prospect of manufacturing 140 Taylor steam valves, some may walk away from a project like this, but that isn't how we do things. We knew it would require exceptional project management and our suppliers working as one, but this is when we thrive.
However, we couldn't anticipate what awaited, or the improved systems and processes we would develop along the way. It's a project that truly pushed our capabilities, but also helped us become a company that delivers over 95% of projects on time, in full. I share how we did this below, so watch the video to see how we combined Taylor's superior quality with Blackhall's dedication to exceed customer expectations.
We manufacturer our best-in-class Taylor steam valves to meet your specific needs. To see how we do this...
How Blackhall overcame an impossible deadline
16th January 2013

Order Acknowledgement
After finalising the details of the Knightsbridge project, we received the purchase order so we could officially begin.

18th January 2013

The Castings
Our first priority was to finalise the order with Norton Cast, our foundry for this project. As the foundry process is the key constraint we had to ensure that we got this part of the process underway. They exceeded our expectations and delivered over a very short lead-time.

12th February 2013

Release of Manufacturer Drawings
Once our design engineers were happy, we sent out the manufacturer drawings to our suppliers, who included Scimiter Steels, Leeming and Peel, and V-Seal. At this point they prepared everything in anticipation of the client's final sign off.

4th April 2013

Casting Inspection
Inspectors from both Lloyds and Score visited our factory to inspect the castings for themselves as they arrived from the foundry.

10th April 2013

Manufacturing Process Begins
All works and sub-contract orders issued to commence the manufacturing of all the remaining components of the 140 valves.

18th April 2013

Assembly & Testing
As each machined part returned to our factory, we began assembling the valves and testing each one to ensure they not only passed our own high standards, but adhered to ISO 9001. A percentage of each valve-size was also witnessed by inspectors from Lloyds and Score

11th May 2013

Final Inspection
Our suppliers and subcontractors delivered all components on schedule, which allowed us to complete the order ahead of time. Lloyds and Score inspectors once again visited Blackhall to carry out a final visual inspection on the packed valves and signed off the quality plan.

14th May 2013

Shipment
We shipped all 140 valves 2 weeks ahead of schedule, ensuring our customer received their order on time, and in full.
The experts behind this project
Delivering this project on time and in full took an expert team of experienced valvologists. I'm proud to have acted as Project Manager, but couldn't have succeeded without friends like PAUL VAUSE, who not only played a huge role in co-ordinating this project's production, but the development of our OTIF software overall.
With experienced fitters like BERNARD ALEXANDER on the factory floor, and dedicated people like PENNY BROTHERTON in the office, it makes my job as a project manager much easier. And we can't forget LES MEDLEY who delivered the actual valves; another personal touch. Everyone in Blackhall family works hard when we have tight deadlines like this.
David Utley
Paul Vause
Bernard Alexander
Penny Brotherton
Les Medley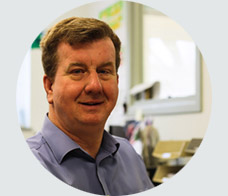 David Utley

Production Manager
My name's David Utley and I'm the production manager for Blackhall Engineering. I've worked here since 2007, but I've been employed in the valve industry since I was 16-years-old, which is 37 years and counting. I was the project manager on the Knightsbridge job.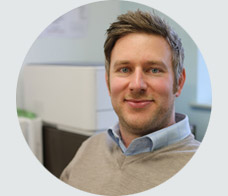 Paul Vause

Planning & Supply Chain Director
I'm Paul Vause and I'm the planning and supply chain director. I've been a valvologist since 1998. On this project I co-ordinated production and played a role in our development of the OTIF software.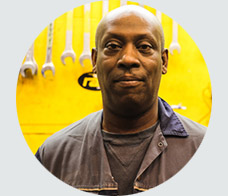 Bernard Alexander

Inspection & Test
I'm Bernard Alexander, and I've worked for Blackhall Engineering for seven years. I previously worked for Taylor-Shaws, and I'm a hydrostatic tester who's worked on Knightsbridge project.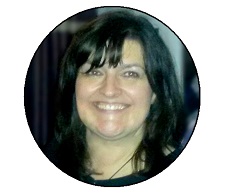 Penny Brotherton

Accounts
Hi my name's Penny, and I've worked at Blackhall Engineering for 10 years. I work in accounts, so my job on the Knightsbridge project was to chase payment, track finances, and ensure all suppliers and partners were kept in the loop.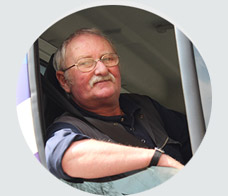 Les Medley

Driver
I'm Les Medley and I work at Blackhall Engineering. I've been here 24 years in April, and I do a lot of driving; I'm the main van driver, you see. What else do I do... Oh, I do everything in terms of fetching and carrying, and I do a bit of shot blasting for components that come in and out of the factory.