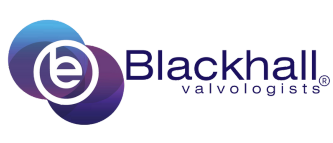 We pride ourselves on manufacturing the finest valves alongside a tailored service. To learn how we can create the Ultimate Valve Experience for you...
Our heritage dates back to 1828, but our focus remains on the future
Douglas Blackhall founded the company in 1965 after heading up the research and development department at the world renowned, Blakebrough Valves. With the legendary Larner-Johnson, Taylor, and Shaw brands part of our group, we're proud to have a heritage that reaches back to 1828.
But our focus never remains on the past, instead striding into the future so we provide the most innovative and long-lasting valves possible. This begins here with our Marine & Exotic Alloy, Cryogenic, Multi-port, and Automatic Recirculation Valves, but it only scratches the surface as to what we have to offer.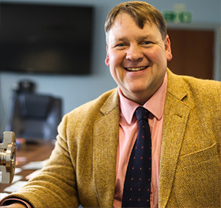 I'm James Blackhall, the Managing Director of Blackhall Engineering, and son of Douglas Blackhall, our founder. I'm proud of our rich heritage, but more so on our people and where we're heading tomorrow.

We have an outstanding and dedicated team of valvologists who continue to surpass expectations, making us more than a valve manufacturer, because we strive to create the ultimate valve experience for all our customers. This is where we excel, and as you'll find throughout this website, we cater for an array of industries who desire the best-of-the-best.

This page represents the principal Blackhall product family, but we also own IP rights to the legendary LARNER-JOHNSON valve, and are proud of our own prestigious Taylor and SHAW brands - whom we acquired in 2007.

I encourage you to discover the stories behind how our valves help our customers overcome adversity, and how our AFTER-SALES service keeps them coming back time-and-time again.

Above all, I hope you GET IN TOUCH and speak to us today. Our experience can solve your problems, any temperature, any pressure, any fluid. In short, ask the valvologists; ask Blackhall.